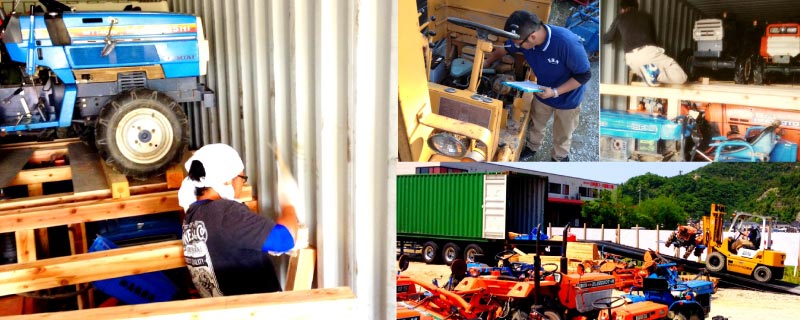 Container shipping 20F/40F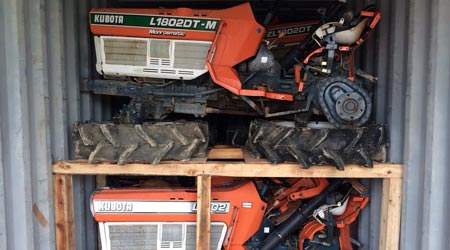 Japanese made used farming equipment that is popular worldwide
The used farming equipment made in Japan are very popular worldwide. These equipments maintain the low operation hours and good condition as they are mostly used once a year by farmers in Japan, let alone the high quality and the sophisticated technology they are made with. They are mostly powered by diesel engines and easy to maintain.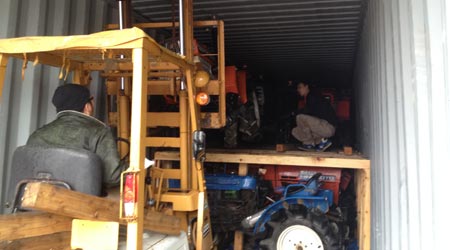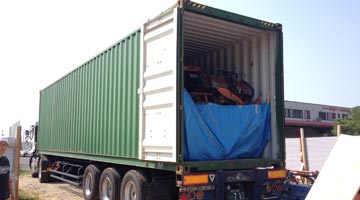 Shipped by containers to the countries all over the world
Our sale destination is expanding world wide in Europe, Middle east, Asia, Africa, North America, South America and Oceania. We will arrange the shipment in accordance with your desired models and requirements while efficiently filing up the container space.
We efficiently use the container space to reduce the exporting expense (packing expense, ground transportation fee, ocean freight, ship insurance, etc.) of each unit by partially disassembling the tractors.
[Container capacity (tractors)] 40F: 16 to 22 units and 20F: 7 to 10 units
We provide assistance for the frist-time importers of used farming equipment.
We provide information and advice on procedures, product selection and costs to our customers importing the used faming equipment for the first time. Please feel free to inquire us about anything.
We welcome buyers from other countries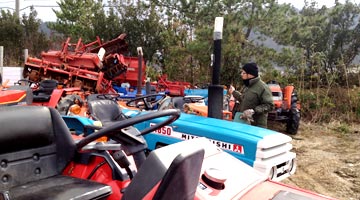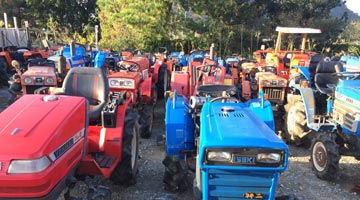 Products are added to our inventory everyday.
We have many used tractors and other farming equipment in our stock yard as the new arrivals are added to the inventory on a daily basis. Please visit our stock yard to examine the actual conditions of the machines before purchasing them.
If you would like to visit us, please inform us through the contact form or via email in advance. We will provide you an access information to our location and will pick you up at the nearest train station.
Transporting the purchased items to the ports and the yards in Japan that you designate.
If you do not wish to have the purchased items to be shipped by a container, we can transport them to the ports and yards in Japan that you designate.
Our support on purchasing the products and parts that you are seeking

We will search the products you are looking for.
We will search the products that are not on our stock list according to your wish list. Please inform us of your desired models, HP and other requirements.
We also sell tires and rotary blades that are brand new and the used attachments for the tractors.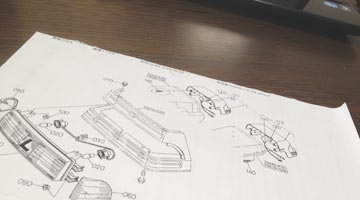 Ordering the spare parts.
As an after service for our customers who purchased our products, we accept orders for brand new spare parts upon request. Please inquire us in advance as some parts for the old equipment may be out of production.